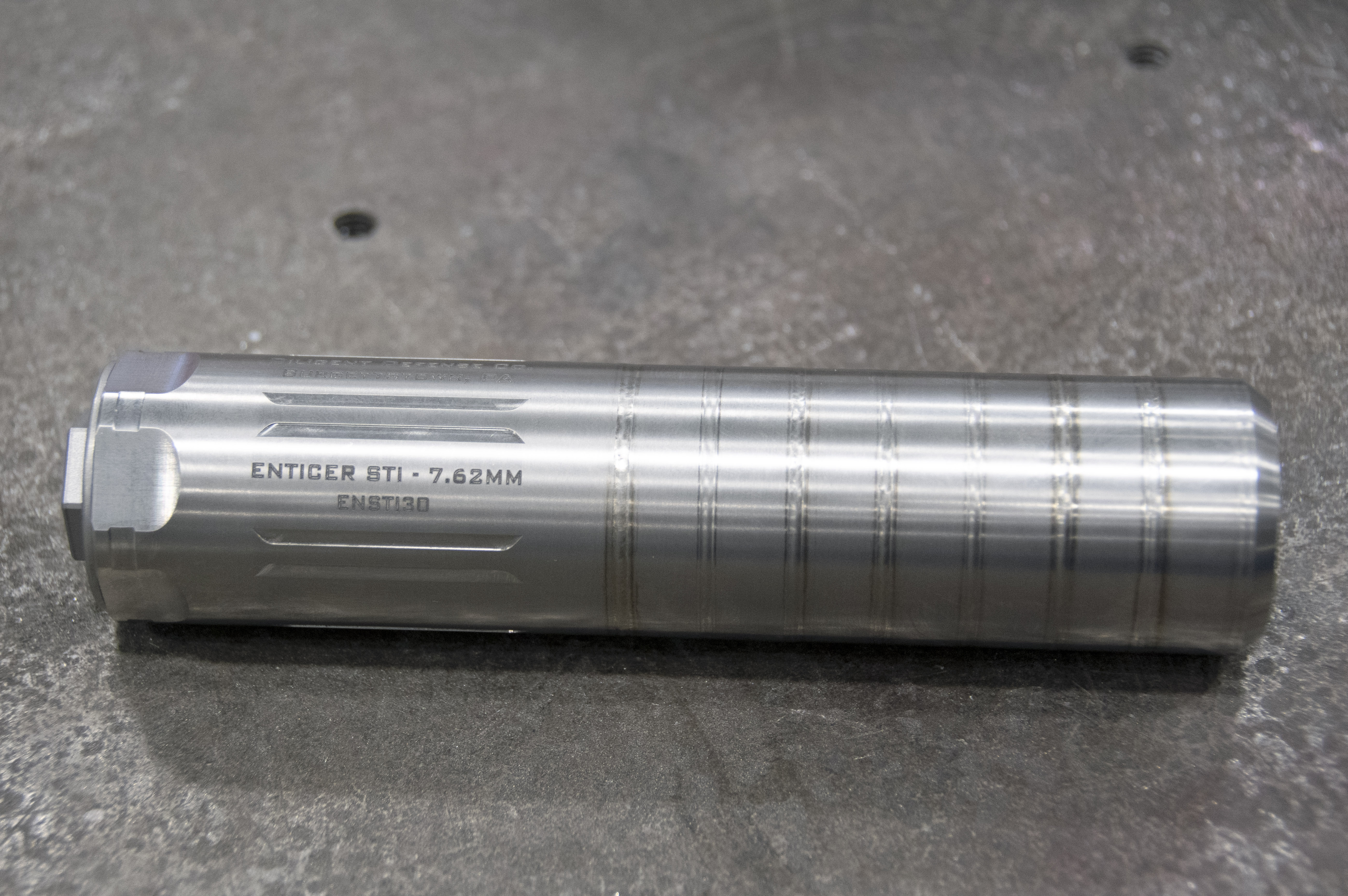 We used automated laser welding with a 1200 W ALFlak Fiber Laser Welder to weld these Titanium suppressors.
The complex geometry of each baffle makes it very difficult to manufacture as one piece. It is much more cost effective to make to make the suppressor out of multiple pieces. The suppressor was for a .30 caliber.
Reach out to Phoenix Laser Solutions for your next welding application to see if laser welding is a solution for your project!