WE DESIGN, BUILD, AND
INTEGRATE AUTOMATED SYSTEMS
Looking to improve cycle times on large production projects? Automated systems are a great way to eliminate operator errors and improve productivity.
We not only envision solutions, we also implement, optimize and support them. Our automated systems are always custom tailored to your needs.
We evaluate your current operations, identify opportunities for automation and then use our extensive expertise to implement an automation solution right for you.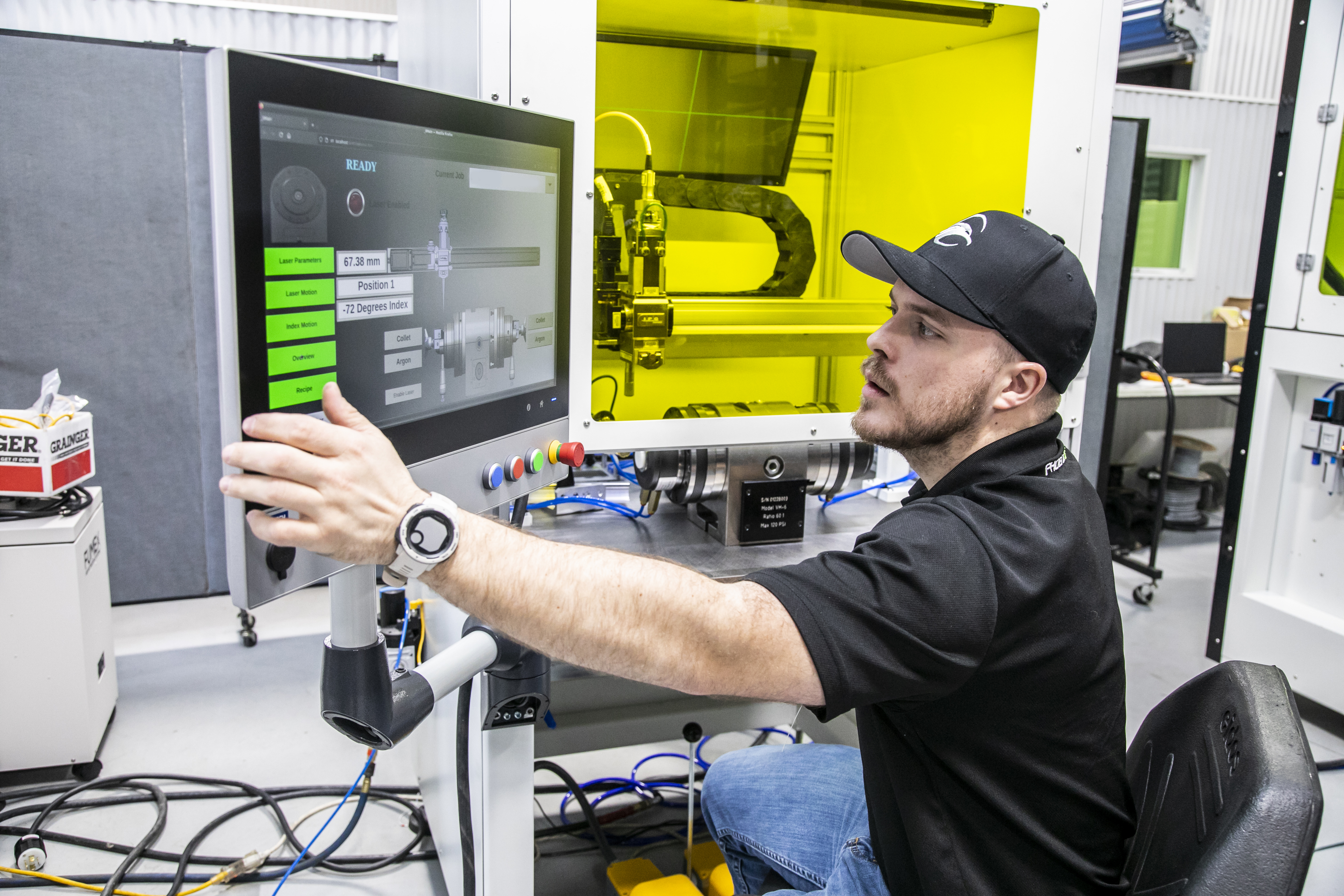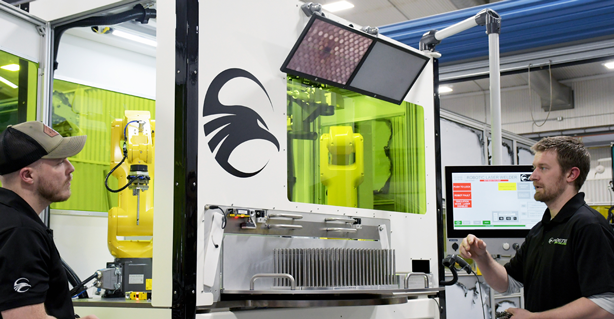 Full turnkey solutions for semi-automated and fully automated systems
Robotic implementation.
Multiple robot communication.
Servo-driven actuator motion / XYZ cartesian robotics.
Rotary table / indexer implementation.
Custom fixture design fitted for your product.
Class 4 or Class 1 laser safety systems.
Vision systems.
AEROSPACE AUTOMOTIVE DEFENSE ENERGY MEDICAL PLASTIC INJECTION POWER GENERATION TOOL & DIE