LASER CLADDING IS ADVANCING LASER TECHNOLOGY TOWARDS THE FUTURE OF MACHINING.
Laser cladding offers many advantages over thermal spray, arc welding, and plasma coating.
Its low heat input, high solidification rate, and superior process control allow for a greater choice in materials and a full metallurgical bond with the base metal.
Additionally, laser cladding's rapid heating and cooling rates offer the possibility of creating materials with advanced properties and fine microstructure.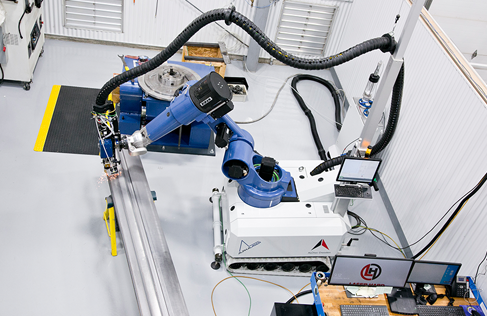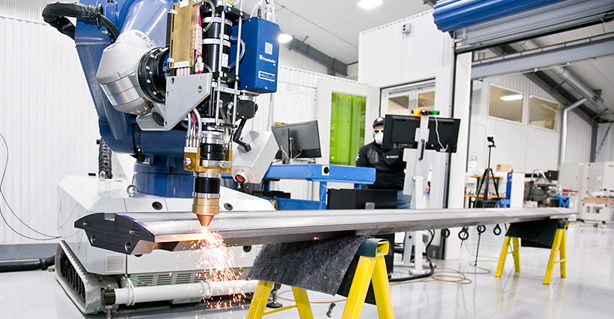 Advantages of Laser Cladding:
A full metallurgical bond with few if any voids or porosity.
Little to no thermal distortion.
Minimal HAZ (heat affected zone) when compared to traditional repair methods.
A near net shape coating reduces the amount of post-cladding machining.
Automated laser cladding creates high repeatability and process stability.
High deposition rates increase efficiency in processing.
A nearly unlimited choice of materials.
Minimal dilution.
AEROSPACE AUTOMOTIVE DEFENSE ENERGY MEDICAL PLASTIC INJECTION POWER GENERATION TOOL & DIE